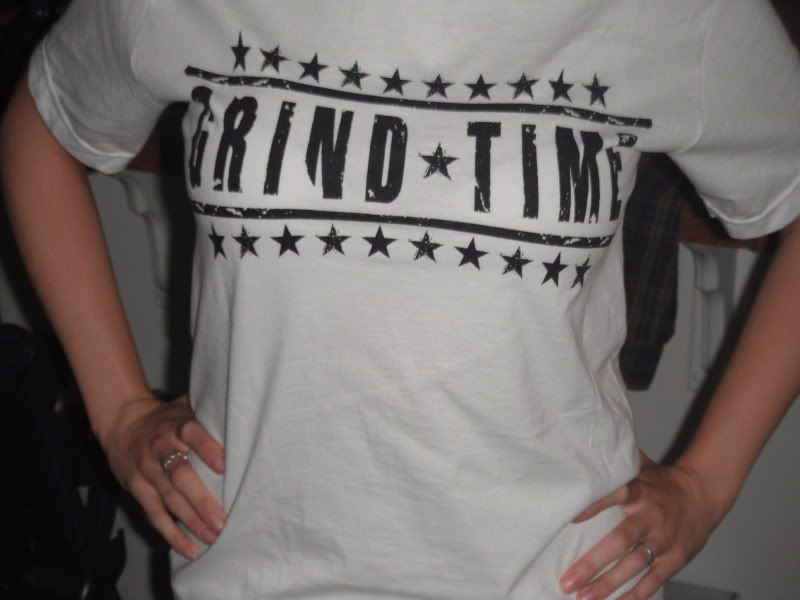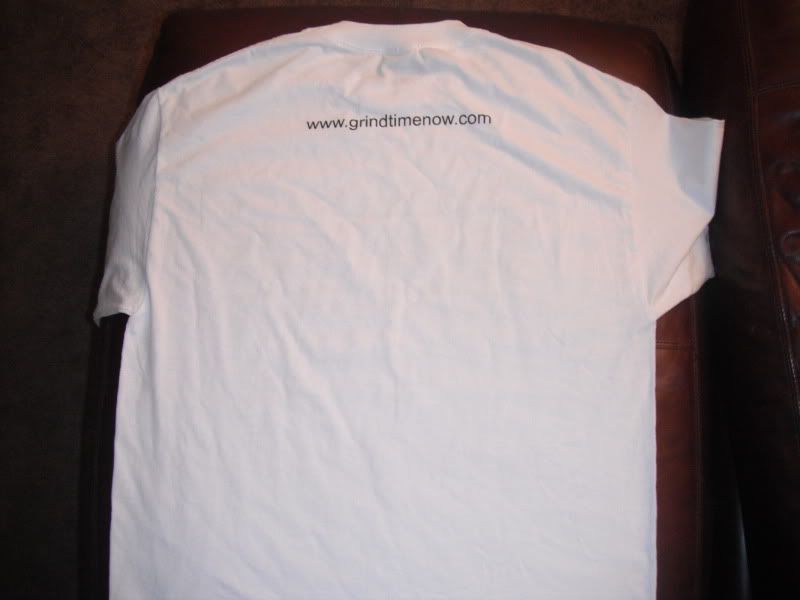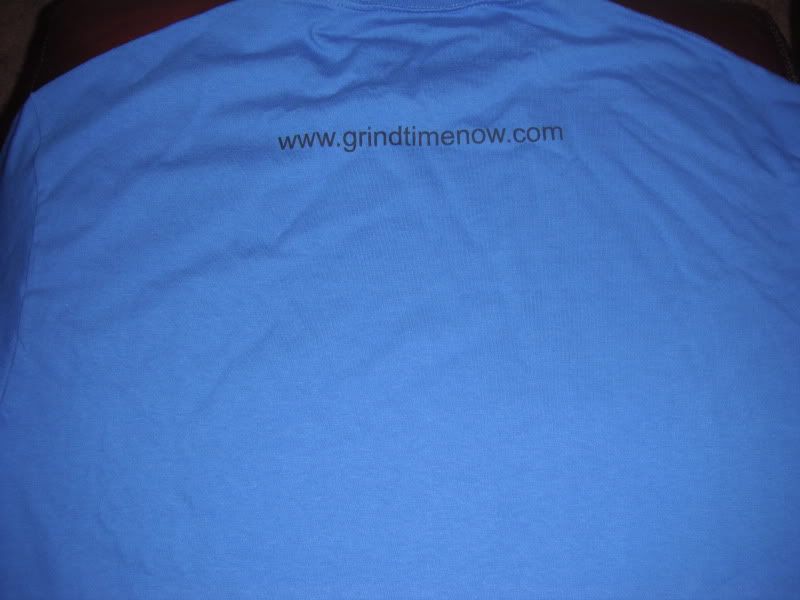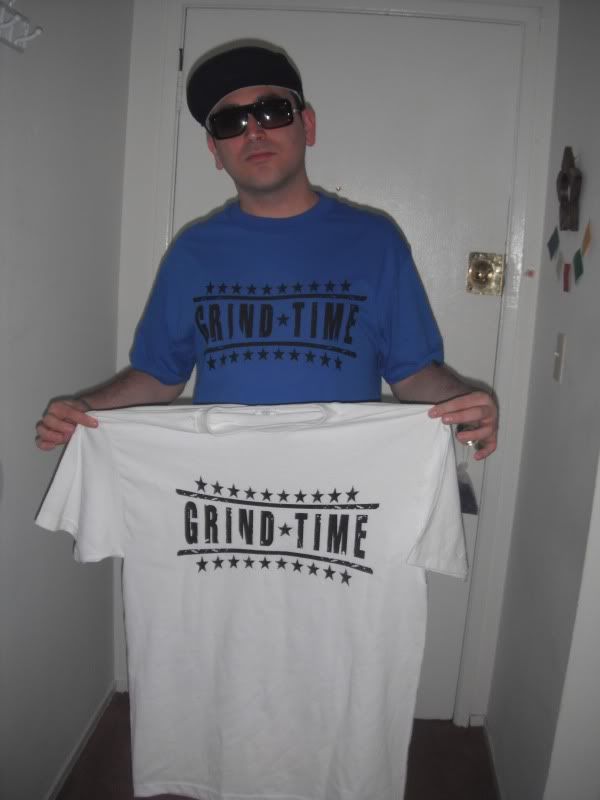 COCONUTS ENT. in association with GRIND TIME NOW and OKWERDZ presents:
OFFICIAL LIMITED EDITION GTNOW T-SHIRTS FOR MOB
ONLY 150 TOTAL IN STOCK! THE T-SHIRT IS THE SIMPLE YET CLASSIC ORIGINAL GRIND TIME NOW LOGO WITH THE WEBSITE ON THE BACK. AVAILABLE TO THE MASSES NOW FOR THE FIRST TIME EVER!
colors- white/black and royal blue/black
sizes- s, m, l, xl, xxl, xxxl, xxxxl
WE WILL BE SELLING THEM $26 TOTAL and thats worldwide..
SEND A PAYPAL to NICKCARLETTI@yahoo.com
We will only be selling 80 copies maximum before MOB (since we need the rest for the event itself).
COP YOURS NOW.
If you dont have paypal and are seeking alternate payment options, email me at nickcarletti@yahoo.com