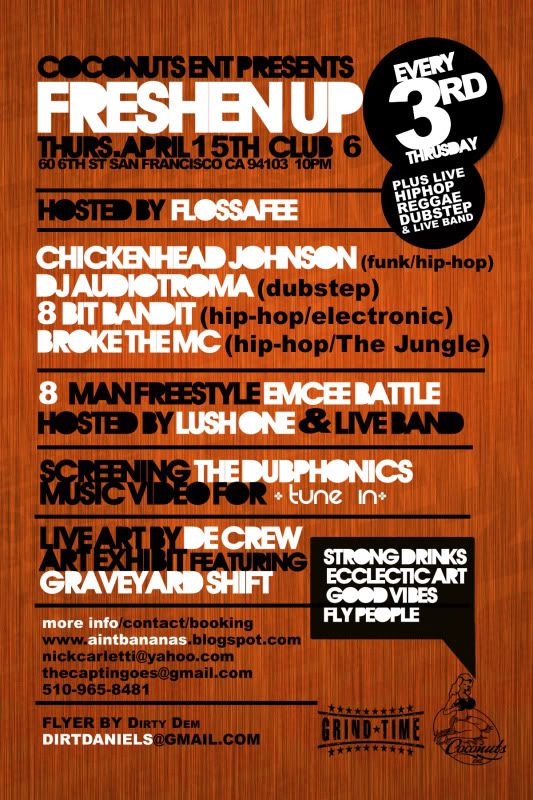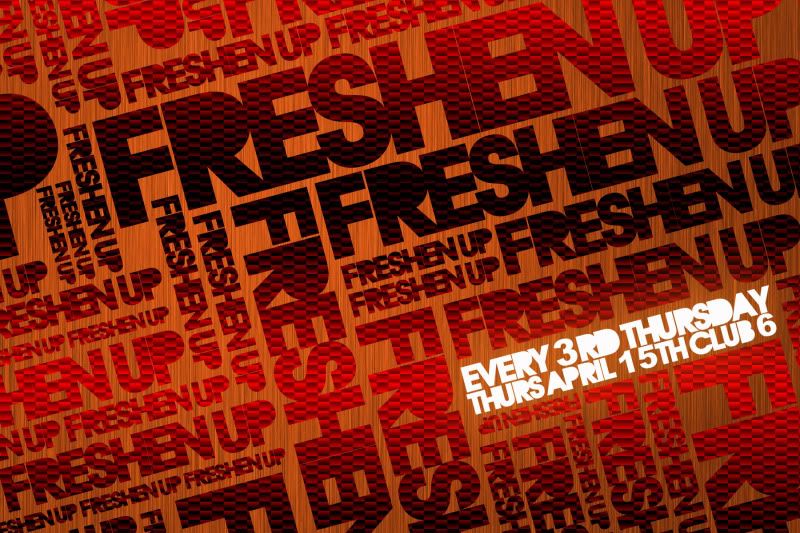 COCONUTS ENT. presents
FRESHEN UP
(3rd thursday of every month)
THURSDAY
APRIL 15th, 2010
doors open 10pm
CLUB 6 DARKROOM
60 6th st. (between Mission and Market)
San Francisco, CA
DUBSTEP, REGGAE, HIP-HOP, LIVE BAND!
strong drinks, ecclectic art, good vibes, fly people
hosted by: Flossafee
ChickenHead Johnson (live funk/hip-hop)
DJ AudioTroma (dubstep)
8 Bit Bandit (hip-hop/electronic)
Broke the MC (hip-hop/The Jungle)
Parable (hip-hop/MIA)
& more
8-MAN FREESTYLE EMCEE BATTLE
hosted by LUSH ONE
with a LIVE BAND!
screening of the DUBPHONICS music video for "TUNE IN"
live art by DE Crew
and art exhibit featuring: Graveyard Shift
more info/contact/booking
www.aintbananas.blogspot.com
nickcarletti@yahoo.com
510-965-8481